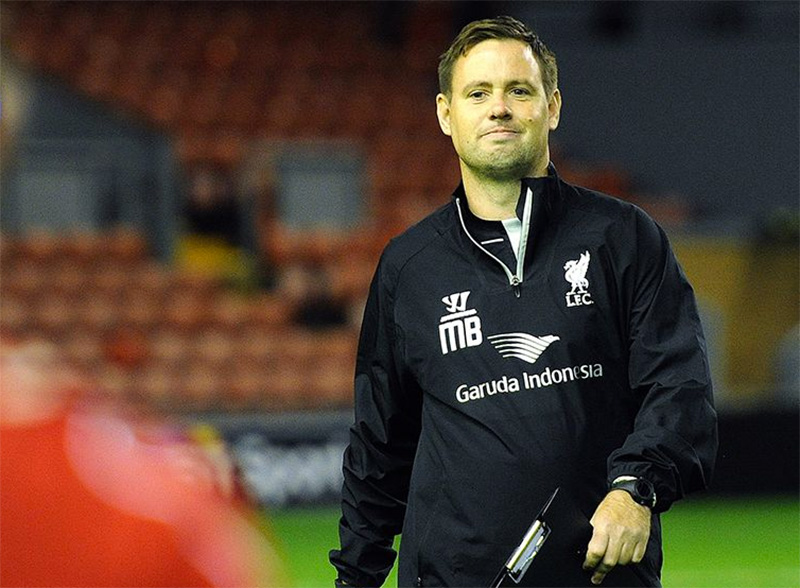 Former Reds' Under 23s coach Michael Beale has been talking about the youth set-up at Liverpool Football Club.
Beale, who left Anfield for South America in December 2016 to become the assistant manager at Sao Paulo, joined Liverpool in September 2012 from Chelsea. He coached the Under 15s and Under 16s before his promotion to coach the Under 21s in August 2014.
In an interview with Sky Sports, Beale said: "The two managers I worked with at Liverpool, Brendan Rodgers and Jürgen Klopp, have been a breath of fresh air for young players because they give them opportunities.
"When Klopp first arrived at Liverpool he sat down with myself, [academy director] Alex Inglethorpe and [first-team development coach] Pepijn Lijnders and identified five or six players. He said 'I'm not sure if they're ready, but give them to me and they can stay with the first team for a prolonged period of time because that way they will become ready by being around the first-team players on a regular basis'.
<<– Buy football club shares online –>>
"When a coach comes from abroad, you don't know if it is going to be a lean period for the academy, in terms of getting opportunities for young players. But I was overjoyed as a developer of young players by Klopp's approach.
"He's very patient with young players but he expects high standards of them. He expects them to be focused on developing themselves, working hard every day and to show humility as people. He looks at a lot of the personal qualities of the player.
"Everyone agrees the squad at Liverpool is a developing squad. The owners have a clear plan around development of staff, the academy, players and facilities.
"I could say something controversial after leaving the club but it's hard to, because Jürgen fits the profile of where the club is going, while players such as Ben Woodburn and Trent Alexander-Arnold are close to breaking into that first team on a regular basis, and I think that's quite exciting."